(Newswire.net -- June 24, 2013) Torrance, CA -- When it comes to planning a wedding, being a celebrity means putting on an unforgettable event where anything could happen. They are willing to try things that haven't been done before, and aren't afraid to be extravagant. While some people find these lavish affairs to be unnecessary, there is a lesson to be given to those who haven't ventured down the red carpet.
When it comes to planning a wedding make it a one of a kind day unique to those celebrating their marriage. Weddings are not an everyday occurrence. Don't be afraid to turn heads like the celebrities do. Do something that will set the day apart from everyone else's wedding.

1. Try an unconventional location. Couples these days aren't limited to the church and a dark reception hall. Follow the steps of 30 Rock's Katrina Bowden and walk down the aisle at a Botanical Garden. It doesn't have to be fancy, make it more attainable yet having the same feel by hosting the wedding in a local park. Wrong season for outdoors? Try renting a gallery, brewery or even a favorite restaurant for the night.

2. Choose a theme that will pump guests into the spirit of the day. Adele's July wedding will bring guests back to the rocking 50's. Ashlee Simpson and many other celebrity faces have based their weddings off of books. Try something timeless like Alice in Wonderland, complete with "Love is Brewing" teapot favors, or the Great Gatsby.

3. Celebrities often impress their guests with personalized favors and custom decorations says Ann of HansonEllis.com, a leader in the wedding favor industry. In this day and age, personalization has never been easier. Almost any theme can be matched with a unique personalized item. For example, an antique, English style wedding can include favors such as a Antique Bottle Opener to make the wedding similar to the rumored Ashton Kutcher and Mila Kunis wedding.

4. Plan a low key destination wedding like Kiera Knightley for close family and friends. Be it a garden themed wedding at a French chateau or a shoes optional affair at a beach, nothing screams pop icon like a trip that has guests coveting their invitation to the event of the year.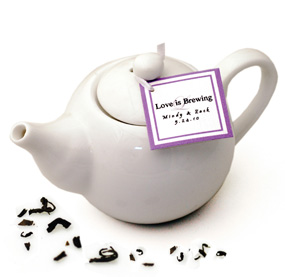 Just because they're rich and famous doesn't mean the ideas they have for their weddings are ridiculous for the common person. On that special day, common goes out the window and in flies a wedding that will go down in the books. When it was said to look to the stars for inspiration, Hollywood wasn't implied, but it's certainly worth looking there, too.
1-800-793-3924